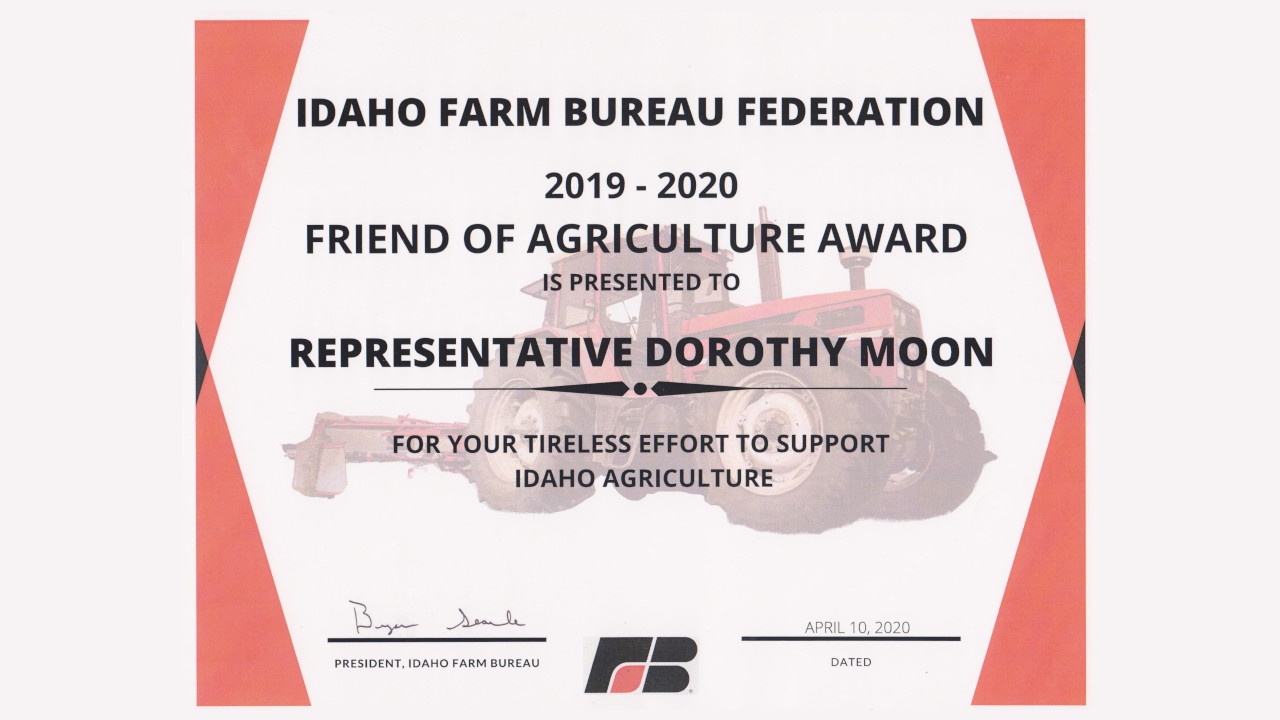 Rep. Dorothy Moon, a Republican legislator from Stanley representing District 8, has received the Idaho Farm Bureau Federation's (IFBF) prestigious "Friend of Agriculture" award for her proven support of the state's most important industry, agriculture.
Representative Moon scored 95 percent in voting on bills that were important to agriculture and Farm Bureau members over the past two legislative sessions.
"Agriculture is the backbone of Idaho's economy. We think it is important to let the community know when lawmakers support agriculture," said IFBF President Bryan Searle.
David Philips, President of the Custer County Farm Bureau said, "Representative Moon has proven she is a great supporter of Idaho's farming and ranching industry. We appreciate her willingness to consult with county Farm Bureaus to study our issues and make informed decisions."
This is the second two-year period for which Representative Moon has received this award.