There's No Place Like Home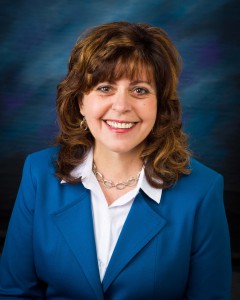 Hello, my name is Dorothy Moon, and I am your Legislative District 8B Representative. Living up the Yankee Fork of the Salmon River east of Stanley in Custer County has given me an up-close perspective of many issues that affect our District.
Employed as Special Education Director and science teacher from Challis Joint School District 181, I've gained insight into Idaho's educational mandates. I am also a member of the Idaho Republican Party and presently Legislative District 8 Chairman, which includes the beautiful Lemhi, Custer, Boise, Valley and Gem Counties. District 8 is the heart of Idaho's rich and majestic mountain country. The withdrawal of traditional opportunities, once a part of a federal Multiple Use plan, have left our children little choice but to leave the District for more productive lives elsewhere.
Economic development is important as is our way of life here in the great mountain west. I will work hard to limit government overreach and unwarranted regulation and taxation that has stifled free enterprise and winnowed away our livelihoods. I will support the principles of a sound economy, with the wisdom of locally controlled education and stand resolute to protect our Constitutional civil liberties and property rights. Please help me make Legislative District 8 a place where our children can make their homes too.
---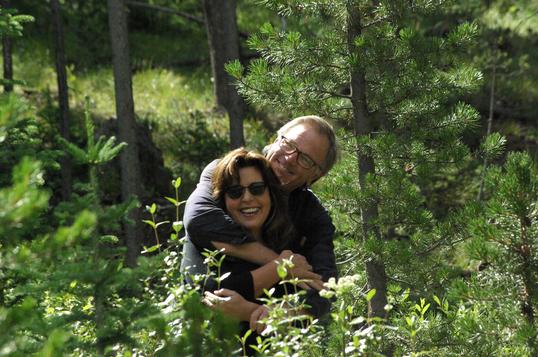 Whether your feet are in Gem, Valley, Boise, Lemhi, or Custer Counties, all of us make our home in Idaho's Legislative District 8, together, as neighbors.
I love my home in Idaho, which has given my family the blessings of work and prosperity. I believe we in District 8 should have a strong voice of representation at the statehouse. My voice will be a source of stability for our rural way of life.
I have been married to my supportive husband, Darr, for 23 years. Darr is a geological engineer and co-owner with me, of Moon and Associates, Inc., a land surveying and engineering company.
We have two grown sons, Dane and Parker, who embrace traditional values and work ethics, are college graduates, and help with the family business.  When our boys were young we raised them in southern Idaho, spending every summer up the Yankee Fork of the Salmon River on family mining claims. Darr, the boys and I built our cabin home in the mountains on a family owned mineral patent.
I received my bachelor's degree in secondary education comprehensive science from Missouri State University, giving me a solid foundation for my passion to teach earth sciences. From environmental law instructor at Drury College, to geology and science teaching methods instructor at Missouri State University, I sought additional credentials to further my commitment to protect our natural resources. After receiving my Masters of Science in Resource Planning, I worked for the City of Springfield as its environmental planner with primary interest in water quality.
After moving to Stanley, I earned my teaching credentials in Special Education and worked with students in Stanley and Clayton. I became Special Education Director for the Challis Joint School District and taught junior and senior high science classes. I also taught College level geology through the College of Southern Idaho using the State Department of Education's Idaho Education Network (IEN). Students in rural Custer, Lemhi and Butte Counties were able to earn college credits via this program, an opportunity previously only for those who attended college.
Living in rural Custer County has given me a unique vantage point from which to address our forest resources; an unveiled account rooted in years of classroom study and hands on living. Healthy management of our treasured landscape will provide the ability to recreate and earn a living, without catastrophic effects. Poor management, which is fostered by a chain of misapplied environmental stewardship, is not the road we should travel any longer.  Our dying forests, monument designations and failed policies of a centralized government far from Idaho are not the answers for tending our home. Fires burn our once majestic forests, filling our summer skies with smoke and leaving all inhabitants choking for oxygen. What has become of the wildlife that once graced our home?  Our rivers are poisoned with ash and soot, while vast swaths of scorched hillsides have become wastelands. Beetle kill trees lay in a patchwork of deadfall waiting to fuel next summer's fire.​​​​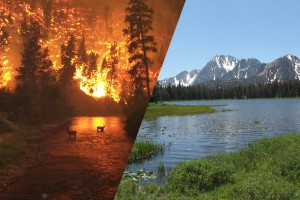 I have watched from my cabin porch:
The Potato Fire of 2006 eventually destroyed 150,000 acres of forest.
The Halstead Fire of 2012 burned an additional 200,000 acres.
The 11 Mile Creek Fire of 2015 took an additional 14,000 acres.
This is heartbreaking for me, and I believe the fires in and around our district have been felt straight to the heart of all. Idaho's forests are a renewable natural resource that should be harvested and managed to reduce the number and size of forest fires. Idahoans need more control managing Idaho's forests for environmental, economic and health reasons. I believe I can help. I ask that you send me to the legislature, so that I can.
Idaho is blessed with abundant natural resources of which many are only found within District 8 boundaries. Idaho has the world's largest reserves of rare earth metals, a strategic component for new technologies of the future. Idaho has the only economic deposit of cobalt in North America, a necessary alloy for high tech cutting tools, dies and medicine. We have molybdenum, gold and silver ores, lead and zinc and all the minerals a modern civilization requires. Let's not live lives impoverished by monopolies of foreign producers when Idaho could develop its own resources utilizing the highest standards of environmental science.
Idaho is at a crossroads. We either live at the mercy of what our federal caretakers provide or protect our own vital economic opportunities. Our lifestyles in rural Idaho will cease to exist as we know it unless we bring our schools, our healthcare, and our lands back under local control.
"Determining our own future", is a foundational understanding of the rugged Idaho spirit. We live in District 8 because we found the best place to live, work and raise our families. We are home.
Thank you for visiting my website and being interested in your state government.
I am pleased to be entering this election race, to be a servant of the people for District 8. Join me this coming May 17, 2016, by voting "Dorothy Moon for Representative".