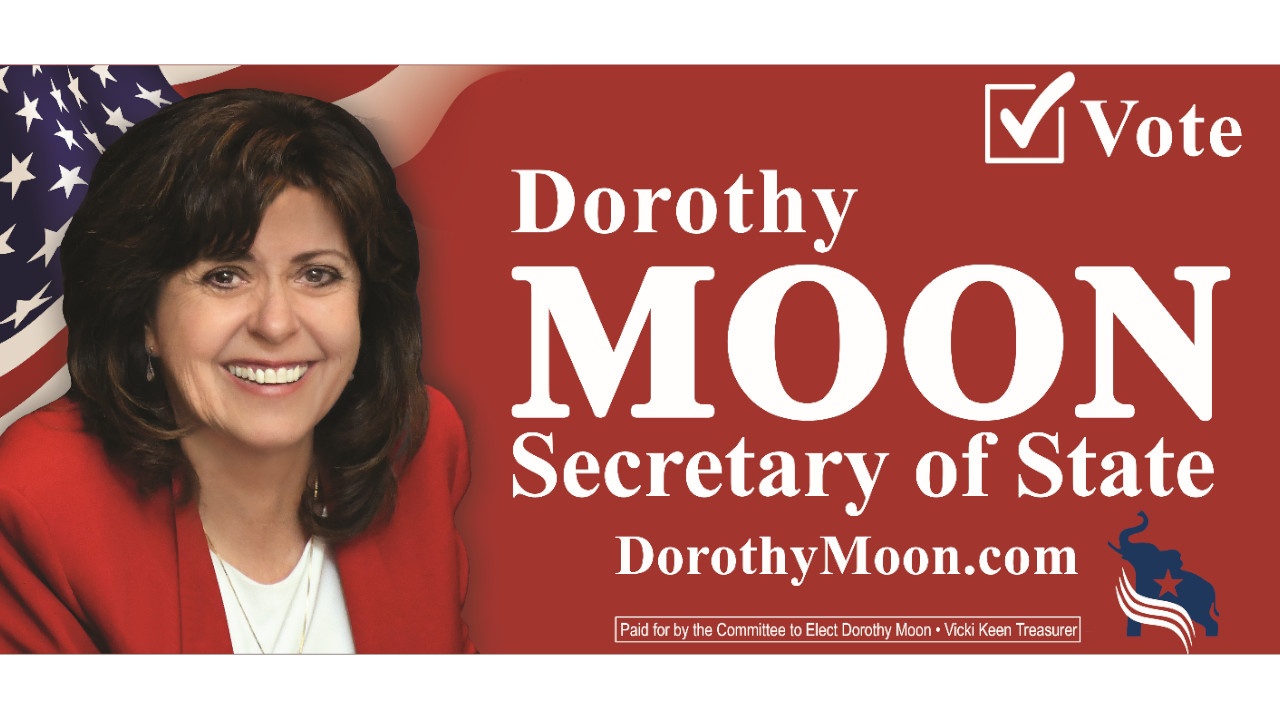 Fellow Idahoan,
It's been a very full couple weeks between meet & greets and legislative duties.
Check out my new billboard above that will soon be going up in five locations in Boise and one in Nampa!
Billboards are expensive but I think they are a better alternative to print and television media. I'm looking for the best bang for the buck in a political environment where millions of dollars are spent to persuade the undecided, shame isn't it.
I hope those who pass by this sign will click on DorothyMoon.com when they arrive at their destination and learn more about me and my positions to secure Idaho's elections and maximize Idaho's revenues on endowment and federal lands.
I have a mountain to climb in this race, money is pouring into my opponent's campaign coffers, so I need to respond with tactical advantage placing my name and message above the fray.
Each of the located billboards in high traffic areas cost over $2,500 to print and post for the 2-month Primary campaign window.
Your donation of $100, $75, or $50 will help cover the cost to put my message above the rest.
If you would like a yard sign or to join my team, contact me to be a part of a win on May 17th.
Please remember to register as a Republican, if you are not currently affiliated, before March 11th or you will not get the chance to cast your vote for me.
Thank you for your support,
Rep. Dorothy Moon
Candidate for Secretary of State