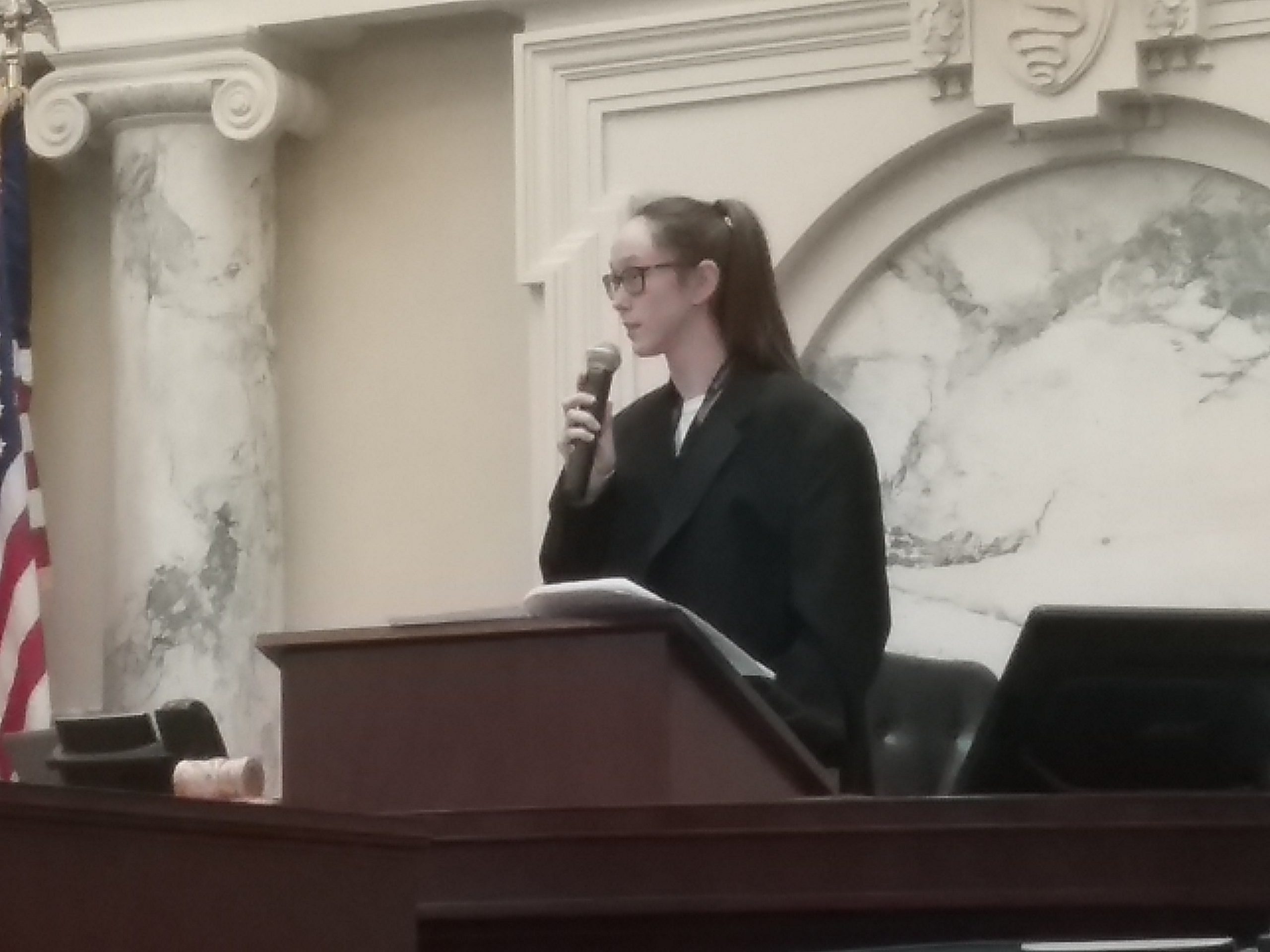 Catherine "Cat" Menlove, a homeschool student from Emmett, served as a page during the first six weeks of the 2nd Regular Session of the 65th Idaho Legislature. It was such a pleasure to have someone from District 8 serve.
I mentioned at the Gem County Lincoln Day event that Cat is a smart, politically active young lady and one day might take my place in representing District 8. Wow, here she is serving as the Speaker of the House during a mock Floor session.
Thanks for all of your help Cat!